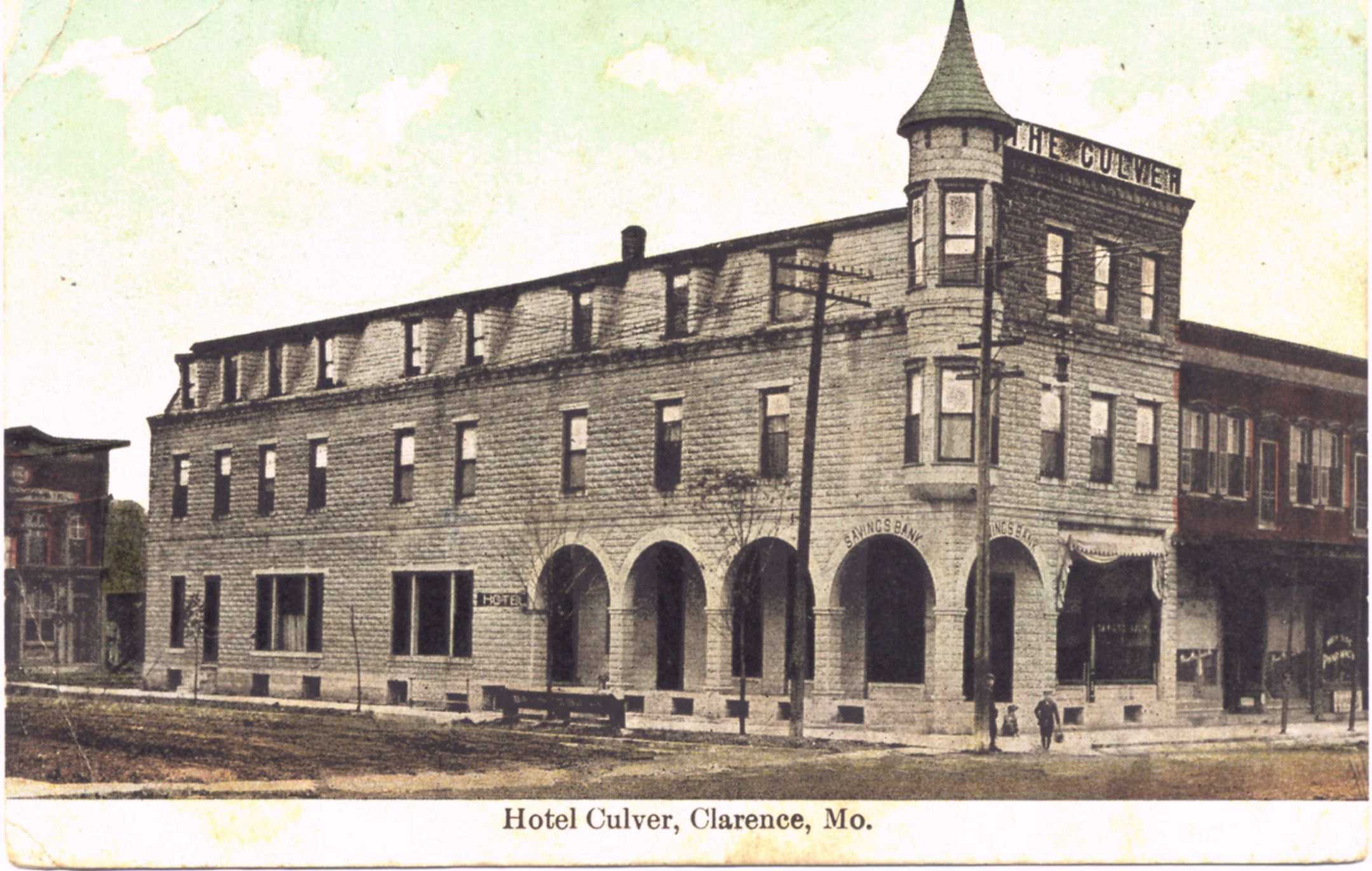 Hotel Culver, Clarence, MO - September 24, 1909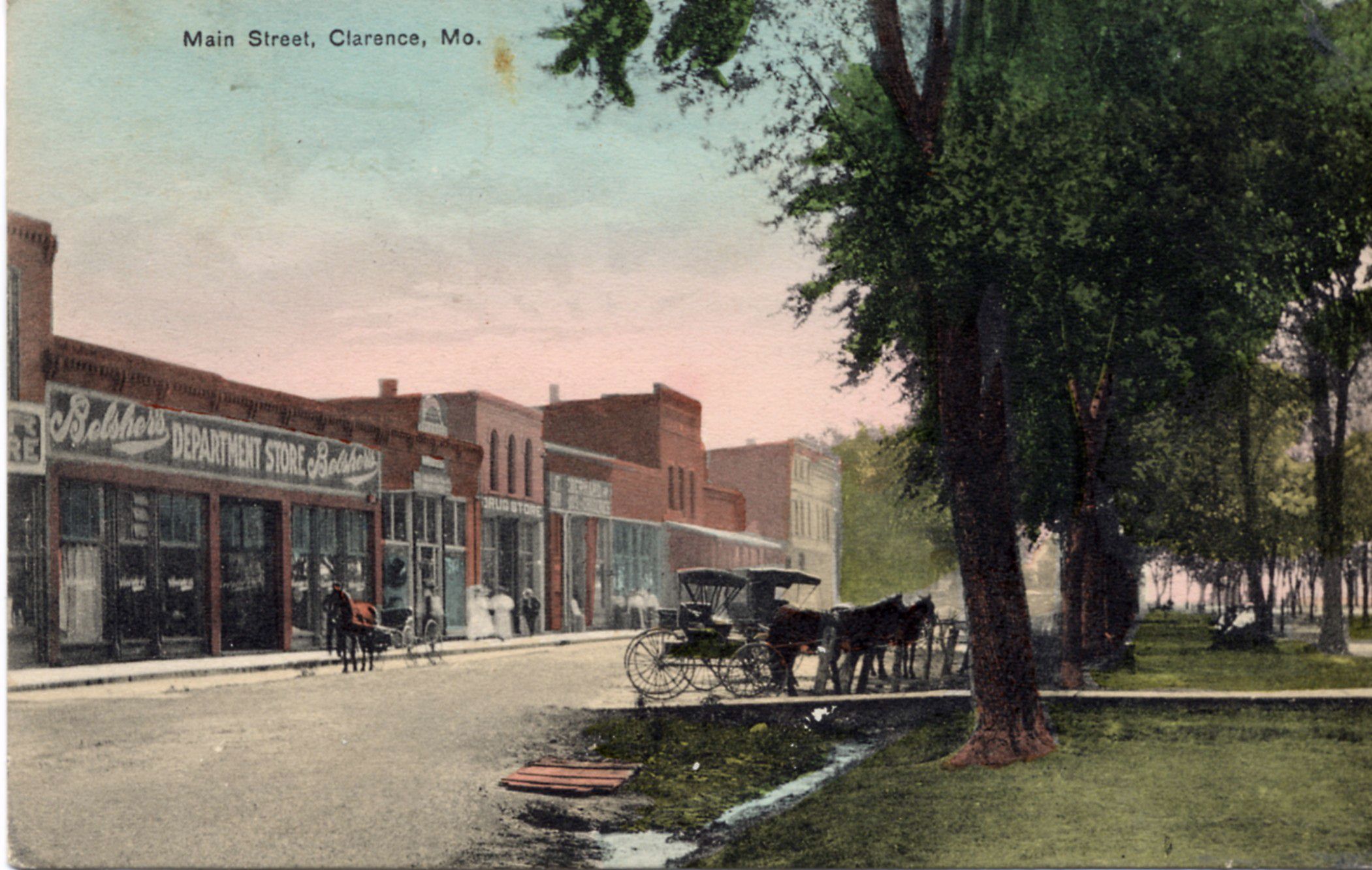 Main Street, Clarence, MO 1917
Reid & White Carpet and Rug Room, Shelbina, MO
Postal date is November 29, 1906
Main Street looking south - Shelbina, MO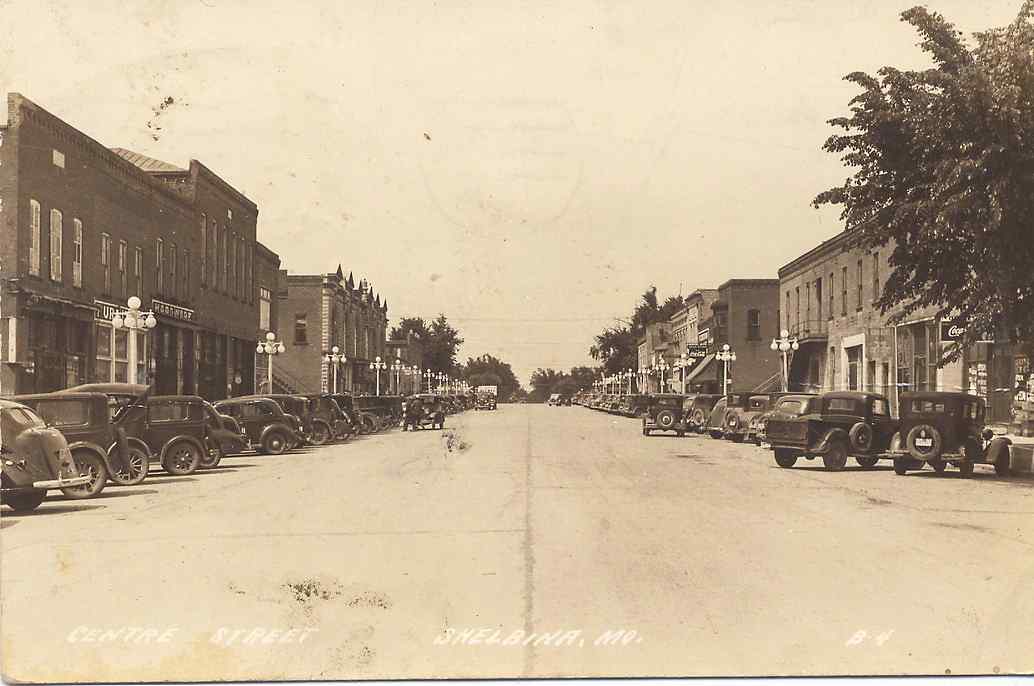 Centre Street, Shelbina, MO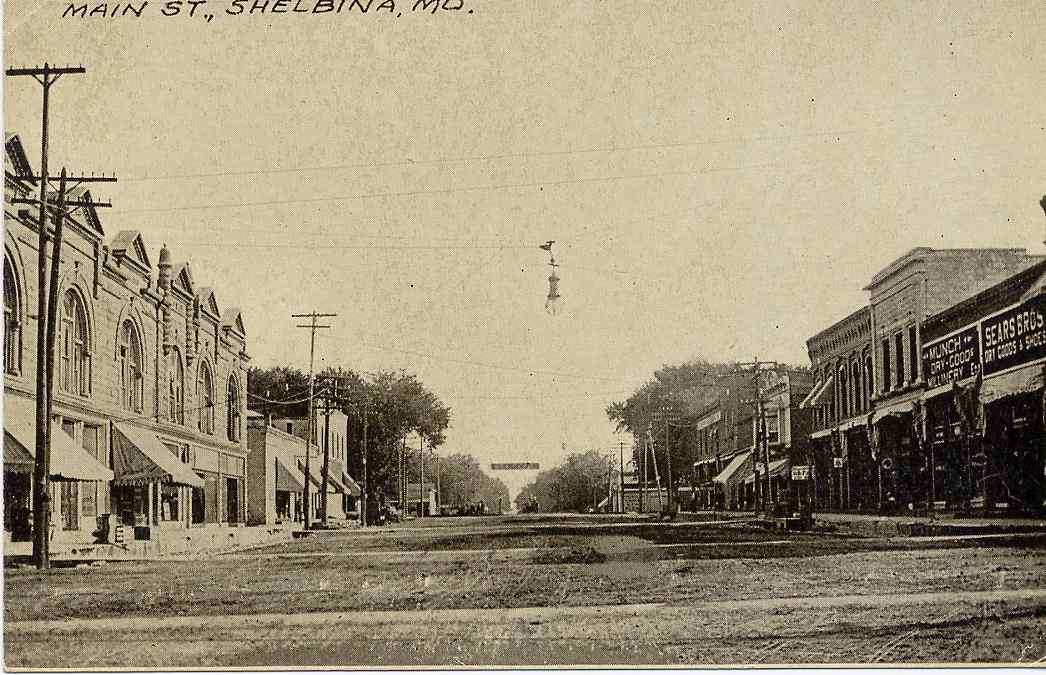 Main Street, Shelbina, MO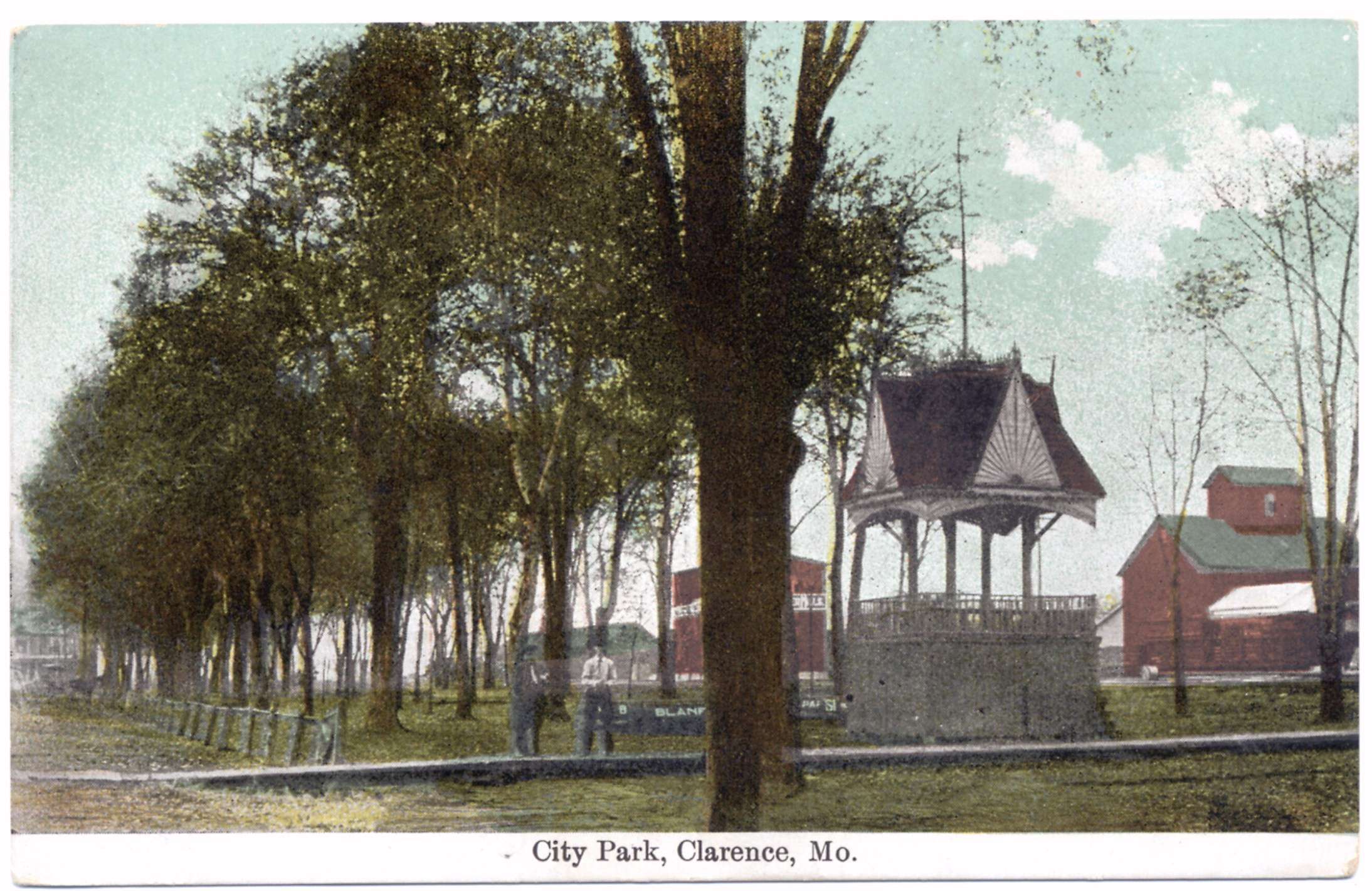 City Park, Clarence, MO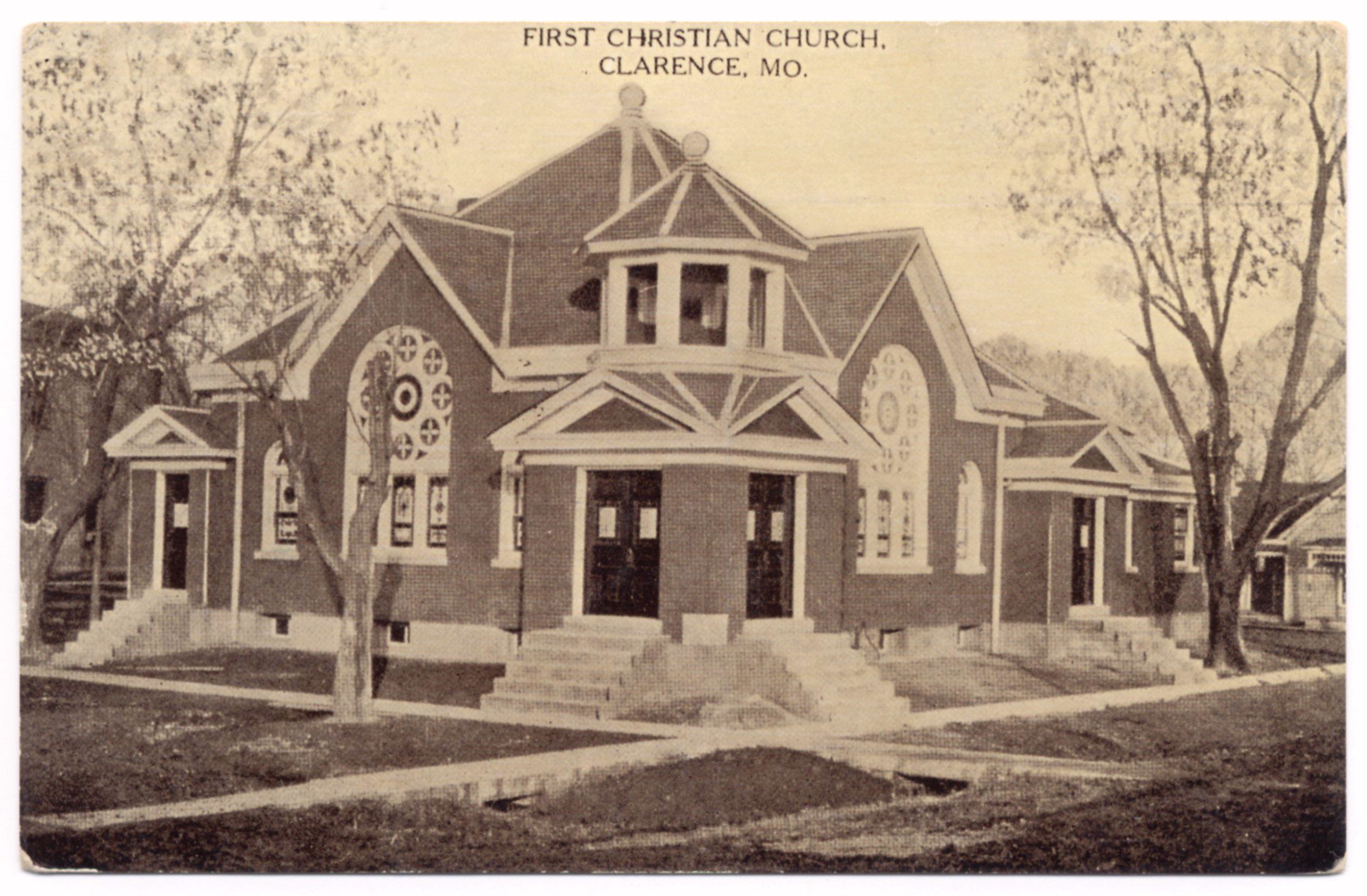 First Christian Church, Clarence, MO


Post mark SEP 7, 1912

Sent to a Gail Main, Movarvia, IA ??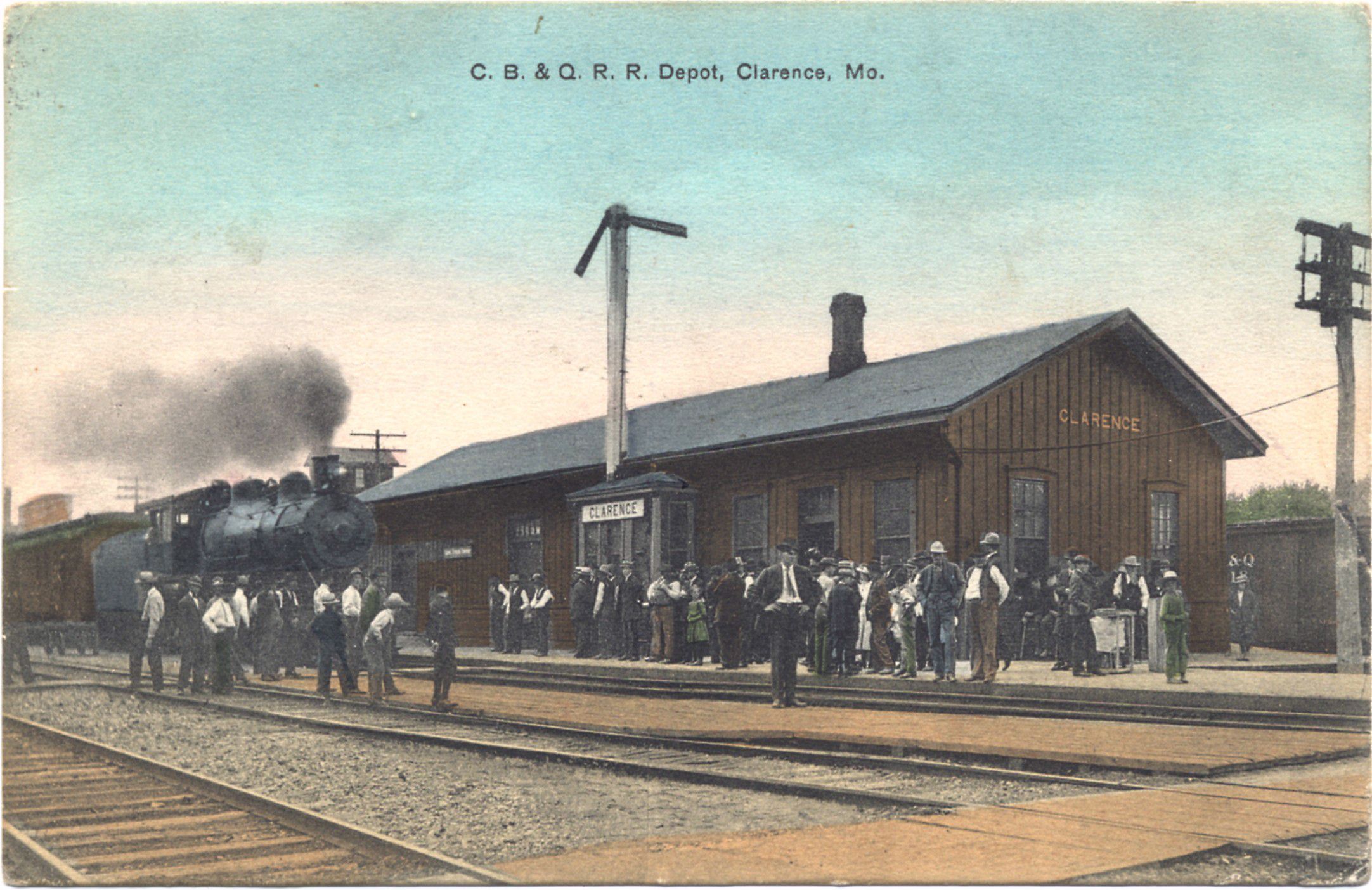 C.B. & Q.R.R. Depot, Clarence, MO


Post mark Nov 10, 1910

To a Mrs. Ella Gillum, Delong ILL.

From her sister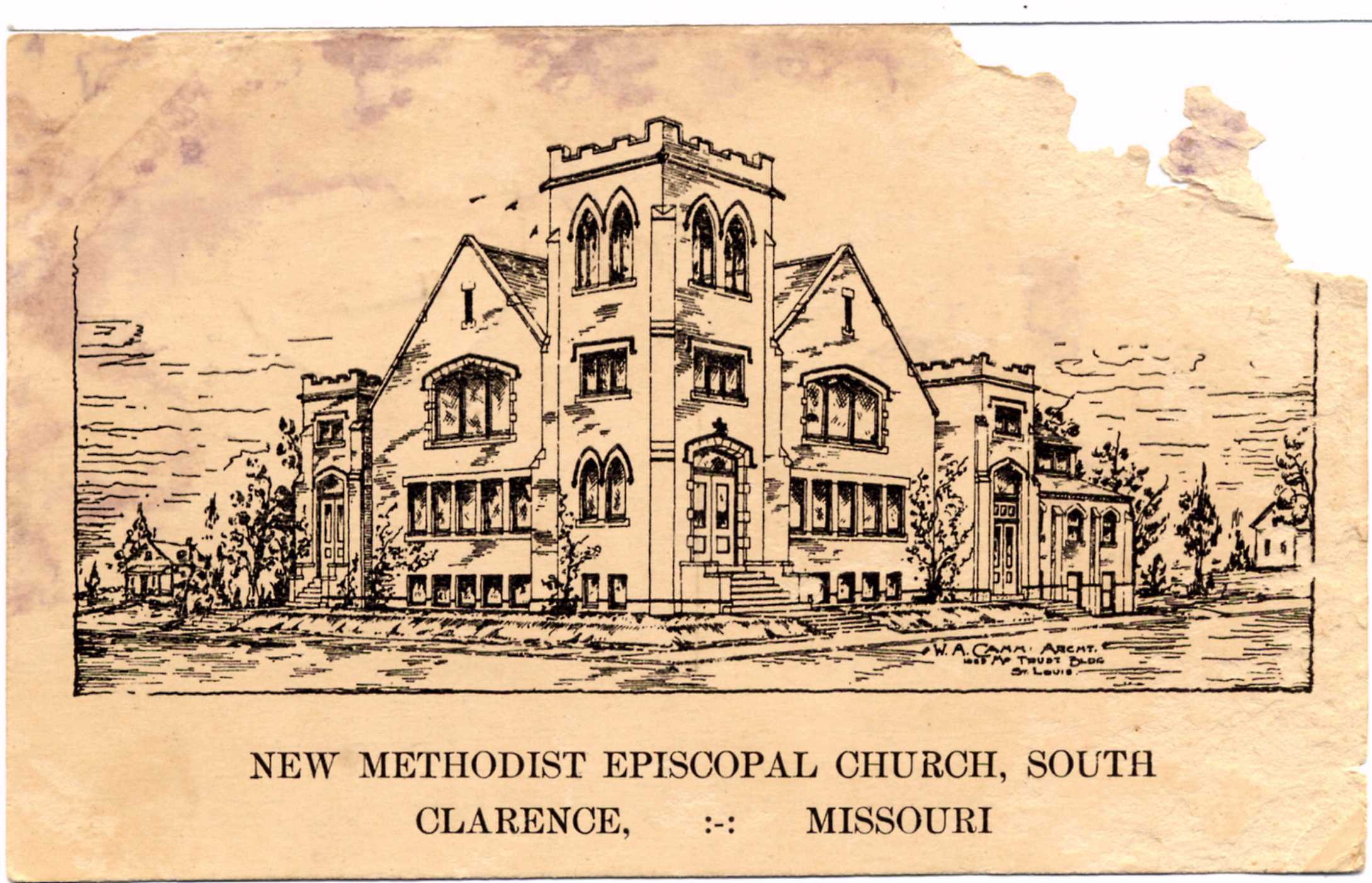 New Methodist Episcopal Church, South - Clarence, Missouri


Postmark is Aug 14, 1909.

To: Mr. E.M. Damrell, Shelbyville, MO.

From: H. Harwood Johnson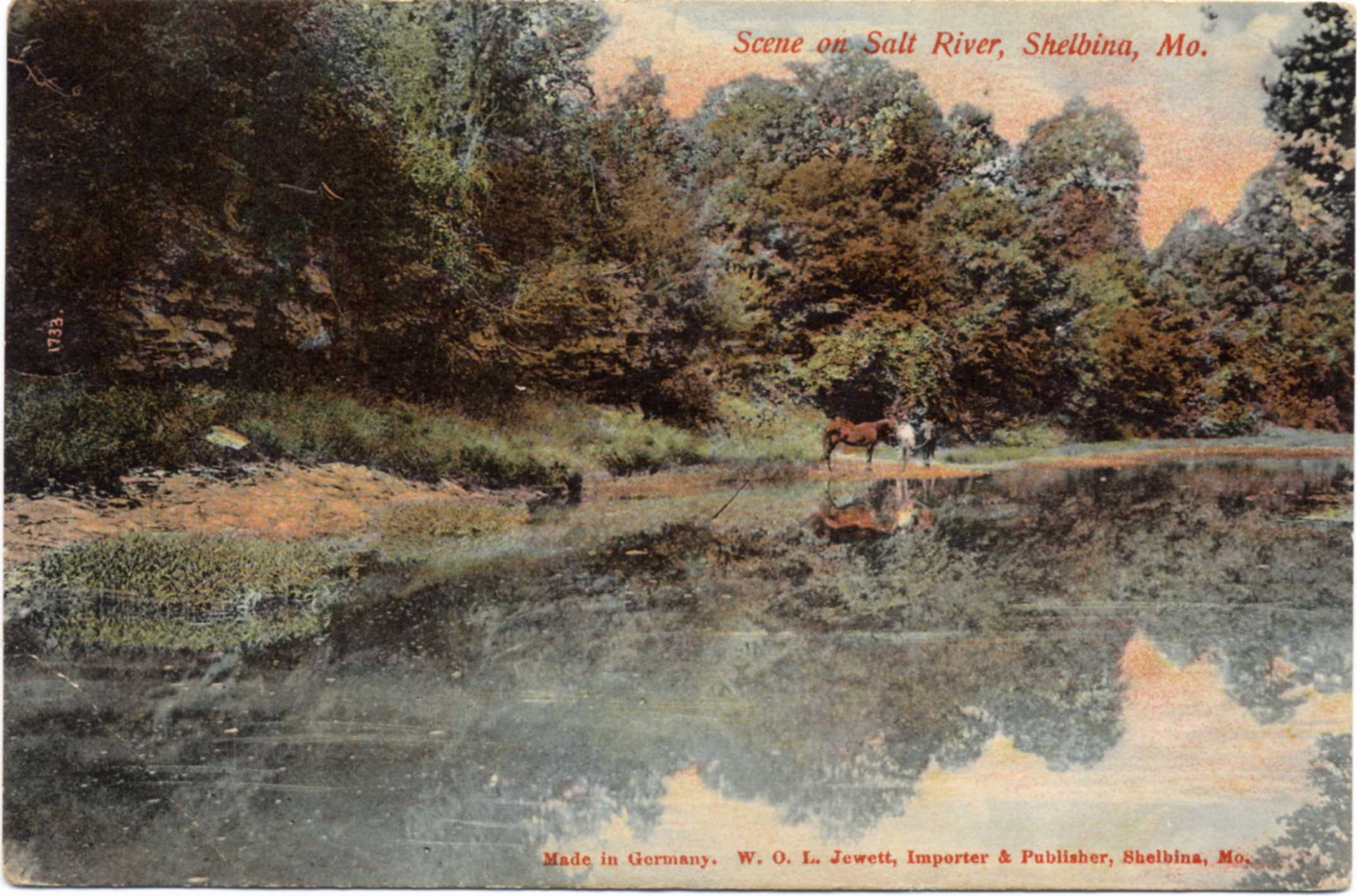 Scene on Salt River, Shelbina, MO


Postmark is Mar 31, 1911

letter. Sent to Mrs. Oral L. Oneal (sp) of Smithshire, ILL.

Person named Fannie asks

"May did you send you order for the Housewife If not let me know right a way. I did not let you know because I did not know what I could do and ma forgot to say anything a bout it in the letter."
On the back, it reads:
"The Benjamin House," named after Forbes Benjamin, is located in Shelbina, Mo., and is owned by the Robert E. Crist family of Shelbina. Benjamin, while a Civil War General, had the house built of "Italian Villa" design in 1873. The famous home was classified a National Historical Site in 1972."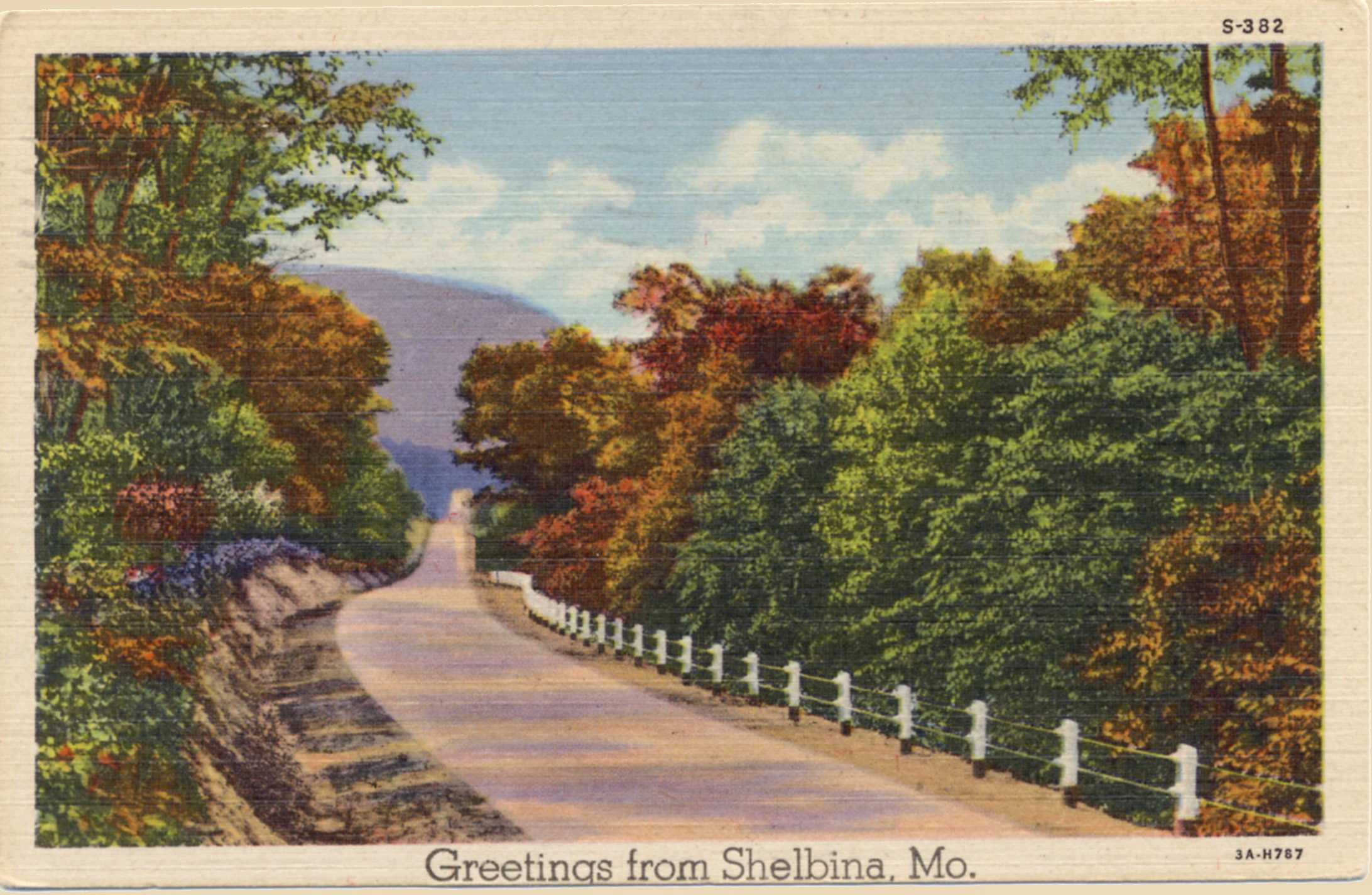 Greetings from Shelbina, MO

From Austin Boyer
to: Miss Delores Hawbecker of Clearspring, Maryland
Postmark: June 8, 1948 Springfield, Ohio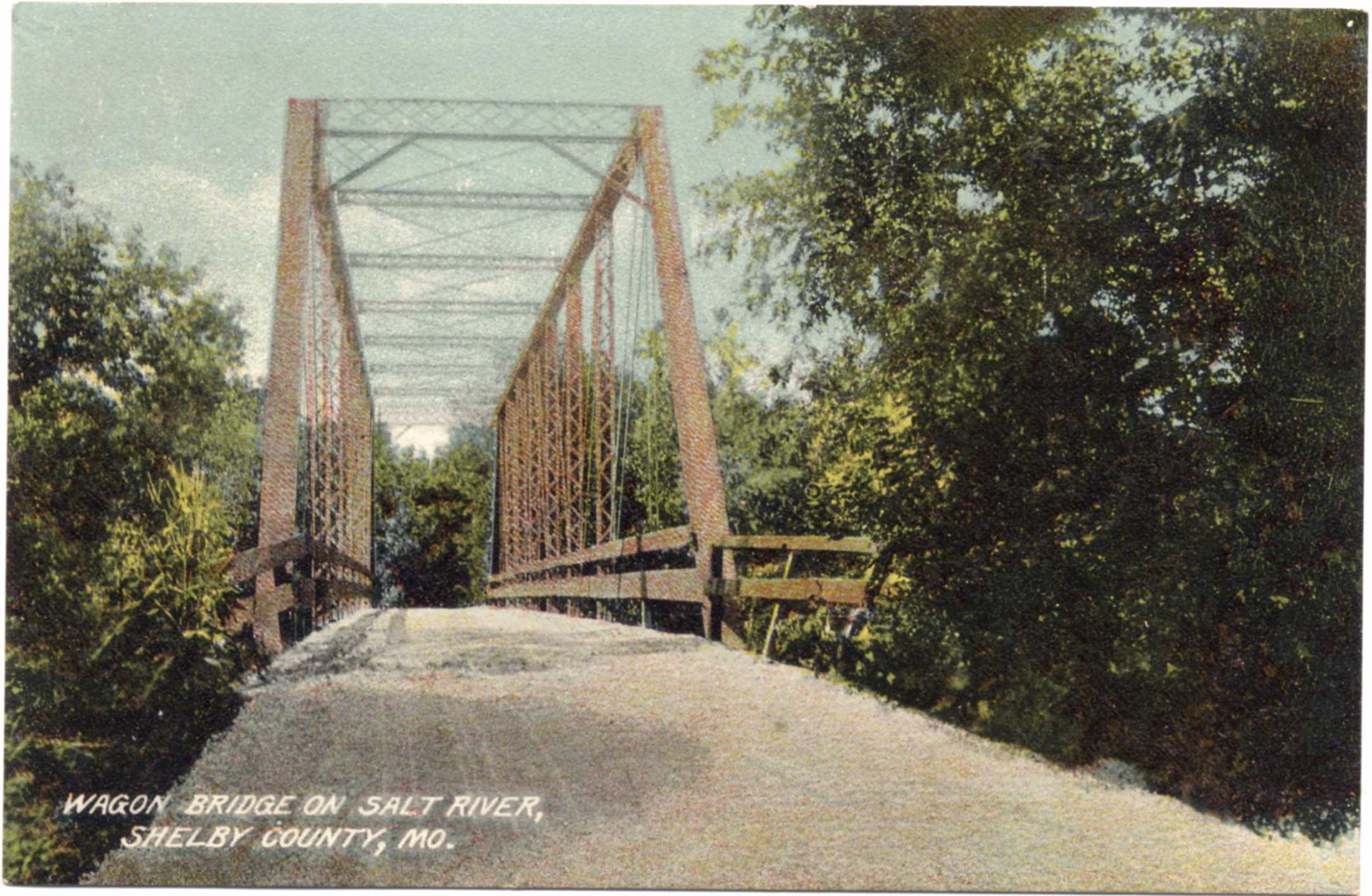 Wagon Bridge on Salt River, Shelby County, MO
No date.
Again made in Germany, W.O.L Jewett, Importer and Publisher, Shelbina, MO
North Side Business Block, Clarence, MO


This one was never mailed, thus no date.

What is noteworthy: It says it is a picture of the North Side Business Block, Clarence, MO.

And it is a photo of the LATER TO BE Hotel Culver in Clarence.

If you look at the detail of the Culver picture you can read "Savings Bank" over the front two arches.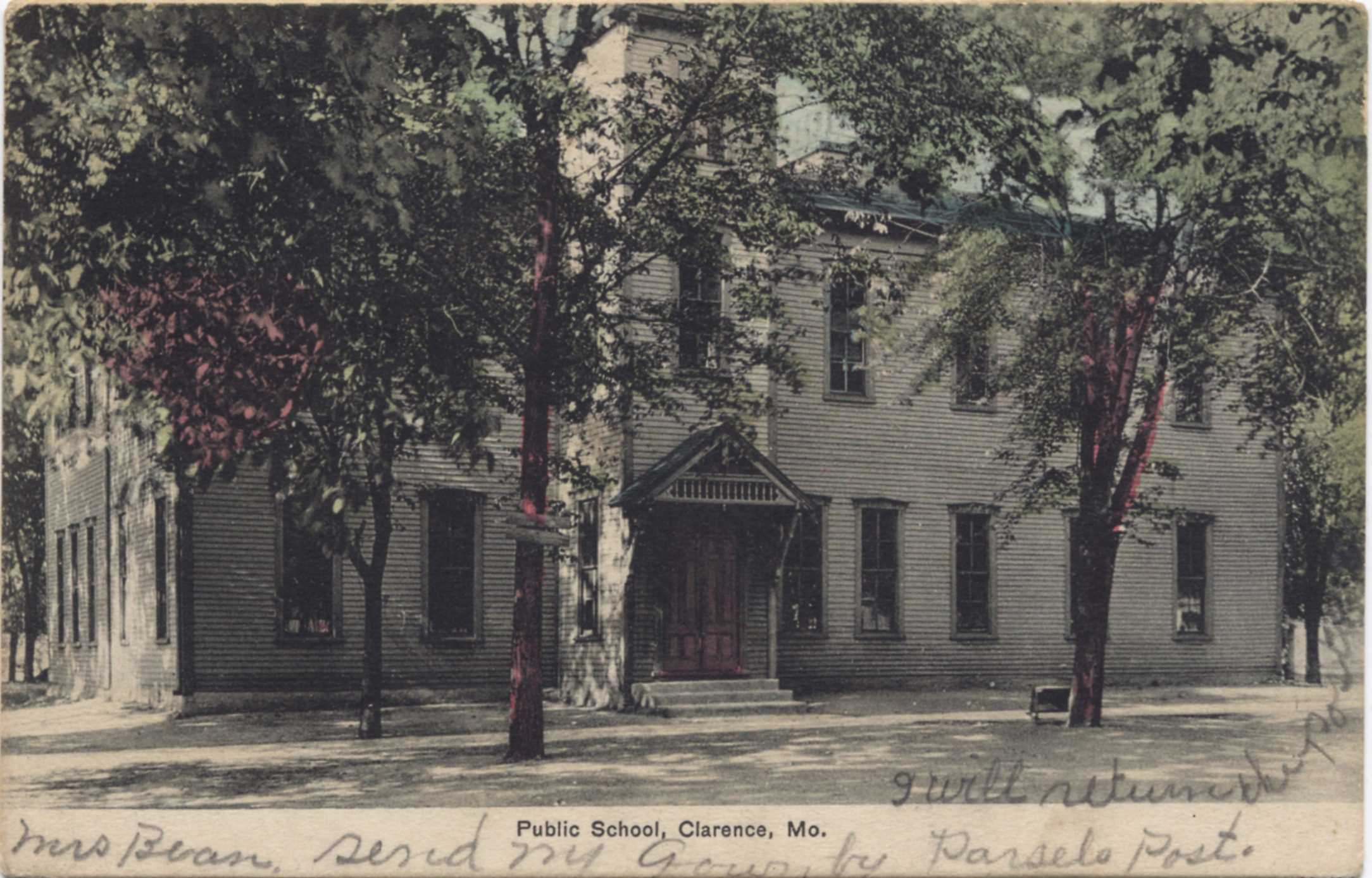 Public School, Clarence, MO

This one does NOT have a year printed on the Postal stamp.
Written to a Mr. Warran Bean (sp) There are several misspelled words in the message.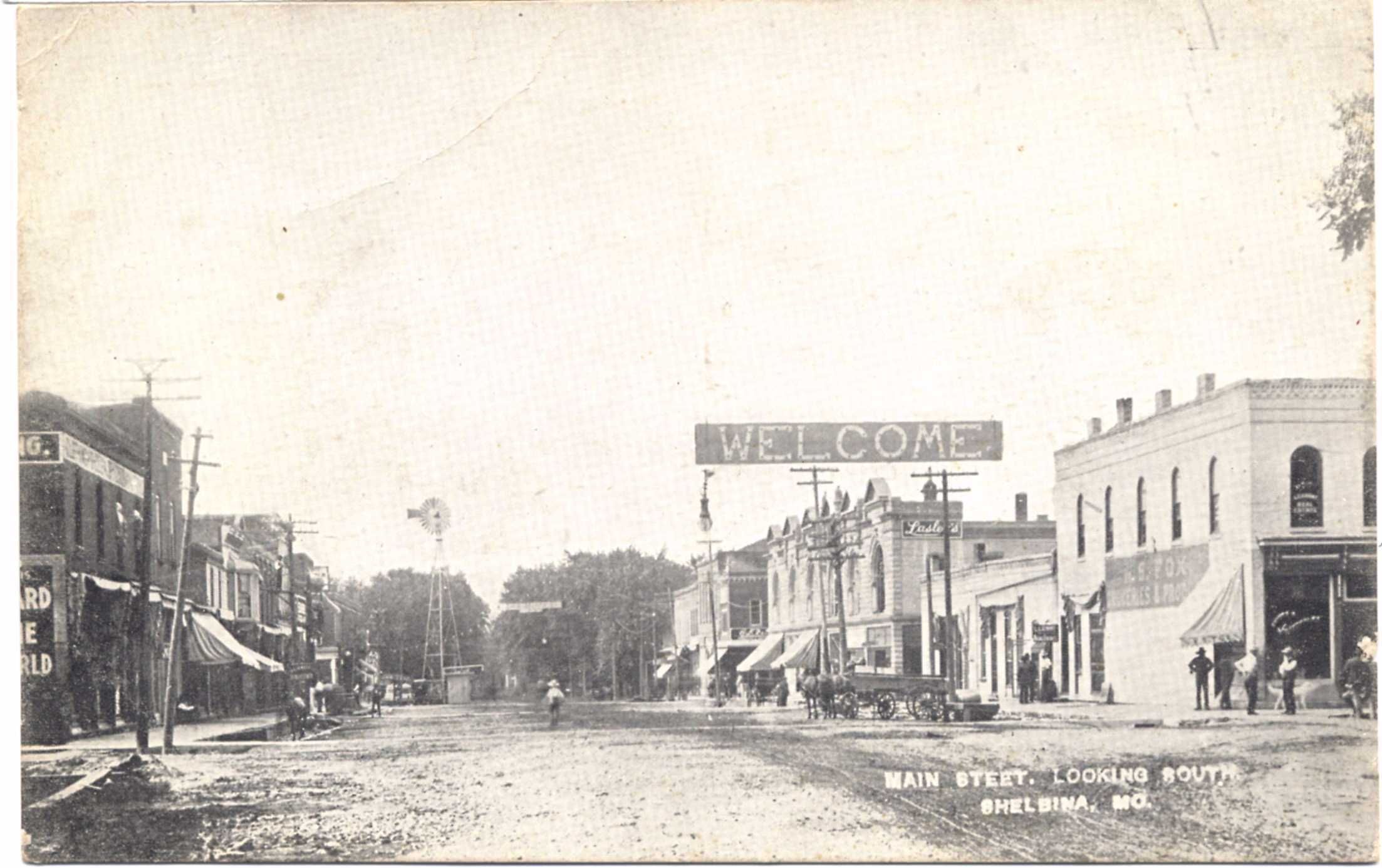 Main Street looking south, Shelbina, MO

This one is postmarked Jul 30, 1908.
Sent to Mr. Joe Allen, Paris, MO.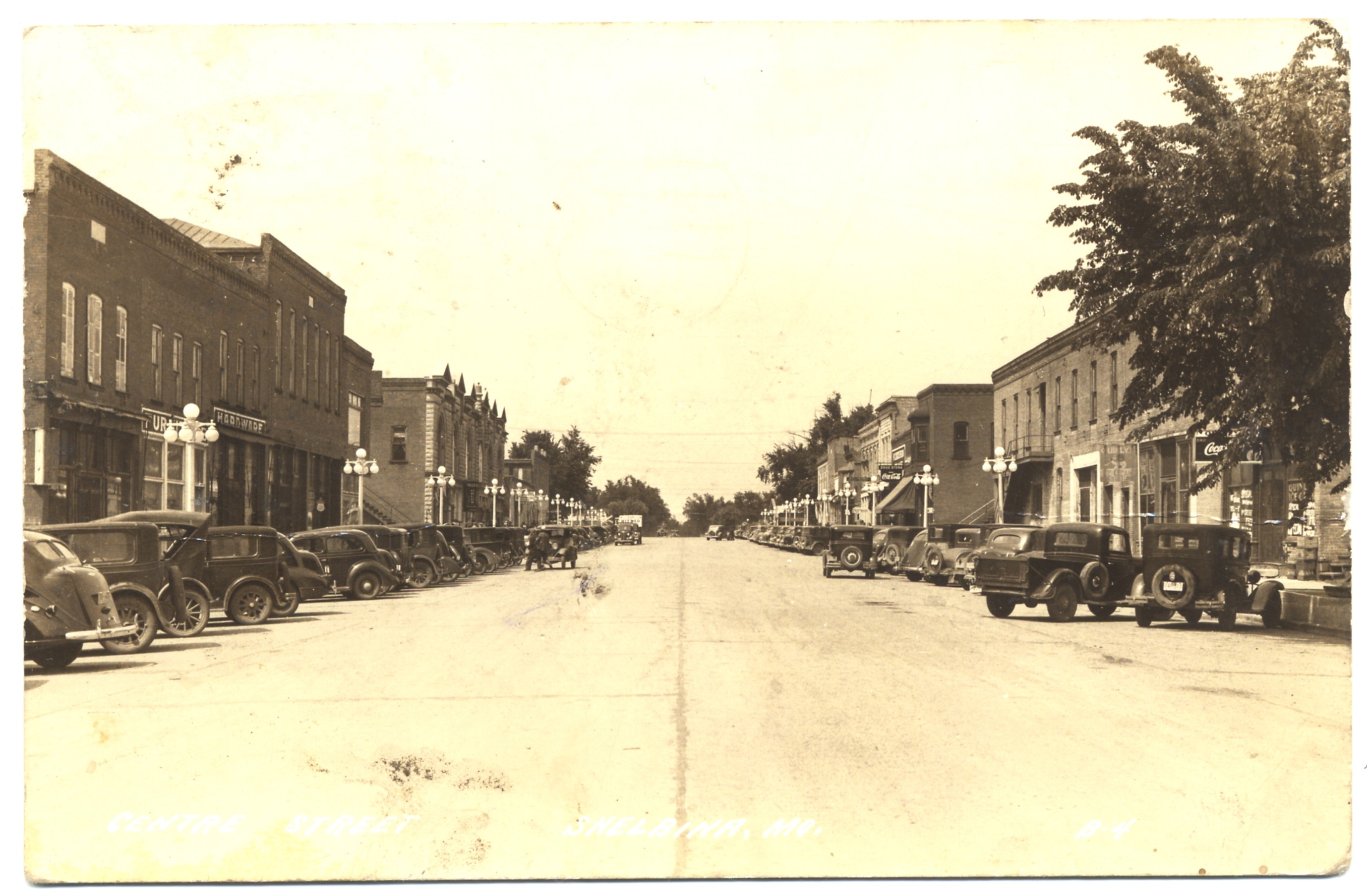 Centre Street, Shelbina, MO


Postmark is Aug 24, 1938

to Mr. & Mrs. Wm Draughn, Barnes City, Iowa

Note the old cards and the contrast between this 'Centre Street' and

the other which is 'Main Street' as it is MUCH older!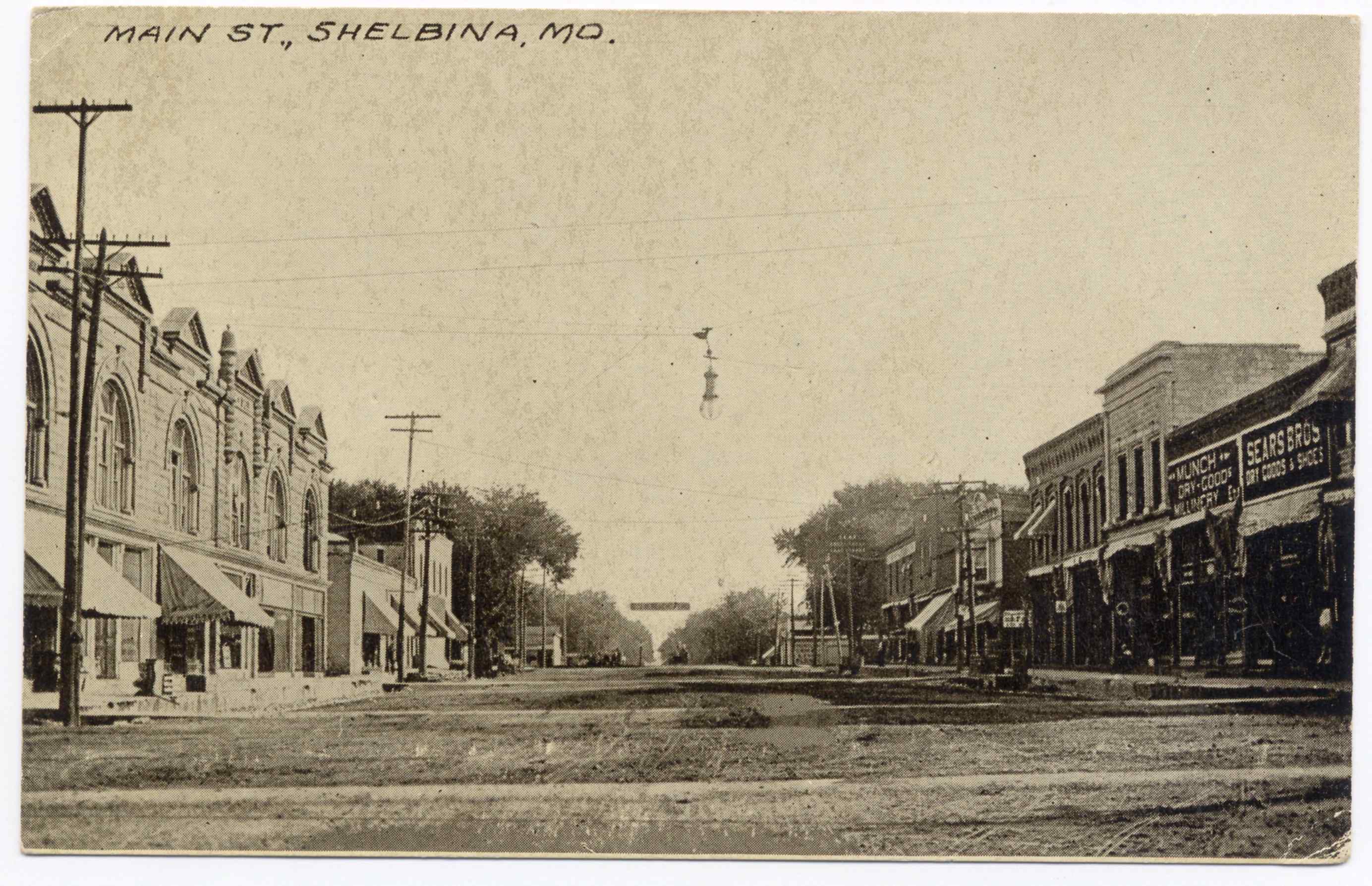 Main Street, Shelbina, MO


No postmark. Never mailed